Congratulations Johnny Johnson
2016 Won Bass U.S. Open Champion!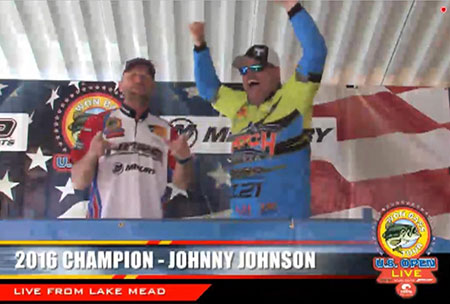 Johnny joined a prestigious alumni of bass anglers on Wednesday, September 14th, 2016 after putting together three days of solid fishing during arguably the toughest fishing event in the country.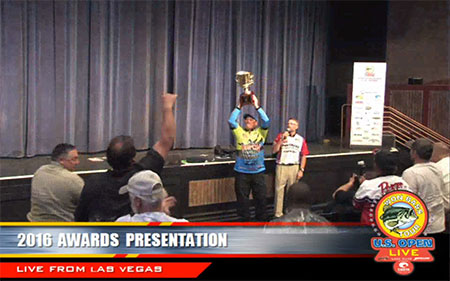 Fishing was tough for the annual three day pro/am event at Lake Mead, NV which garnered 186 boats for 2016 and turned out to be one of the most demanding events in years for the series. Johnny managed to bring in 27.65 pounds to take home the win. Great Job buddy!
Johnny & Matt Win
The American Bass & Let's Talk Fishing Tournaments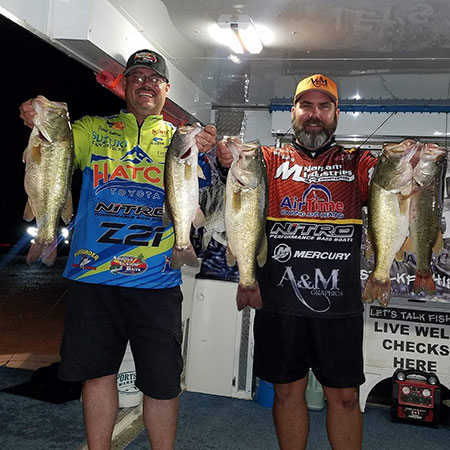 Johnny and Matt win the American Bass and Lets Talk Fishing tournament July 7th, 2018 at Roosevelt Lake, AZ. They had a limit for 21.43 pounds. This win puts them on top of the points race in both events with two to go. They won the Championship back in 2016 and look to be headed back for another shot at that new boat again in September on Lake Havasu.